The whole world seems to be buzzing about "The Royal Baby" since the official palace announcement on December 3, 2012.
Now that the baby, Prince George Alexander Louis of Cambridge, is here, people seem to be even more frenzied and obsessed than before! Is this frenzy due to his romantic title of "Prince," or to the royal family having a larger-than-usual gene pool? With pictures and posts about this momentous occasion bombarding us seemingly every minute of every day, how can we not stew about it? The question that's been going around here at The Quilted Fish is... What gift would you give to the royal baby?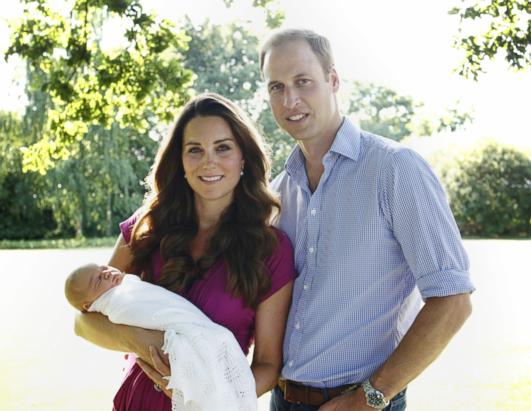 Photo credit: ABCNews.com
There is quite a lot more pressure when the recipient is a Prince rather than your neighbor's newborn down the street. We feel that something hand made would be best. A soft, warm quilt perhaps? We have one called Patchwork Princess that might do the trick!
Or our I Wub Ewe quilt which features soft sheep made of cuddle or minky fabric.
We could make him a little crown from our Queen of the Party pattern.
Or perhaps we would need to come up with an entirely new pattern worthy of His Highness! There are so many options out there, so tell us fellow crafty friends, what would you make for the little princeling?
All patterns shown here are available at thequiltedfish.com.
Speaking of babies, we are due to have a new addition of our own here at The Quilted Fish.  Kristen (my assistant and really the one in charge around here) is due on September 19th.  You may not know, but that is International Talk Like A Pirate Day.  She is having a baby girl and hasn't decided on a name.  I keep trying to get her to name the baby things like "Parlay".  She won't go for it.  So, while you are thinking of gifts to give the little princeling, think also about what to name our new princess.  Who I am pretty sure, despite what the doctor says, is a boy. ;)